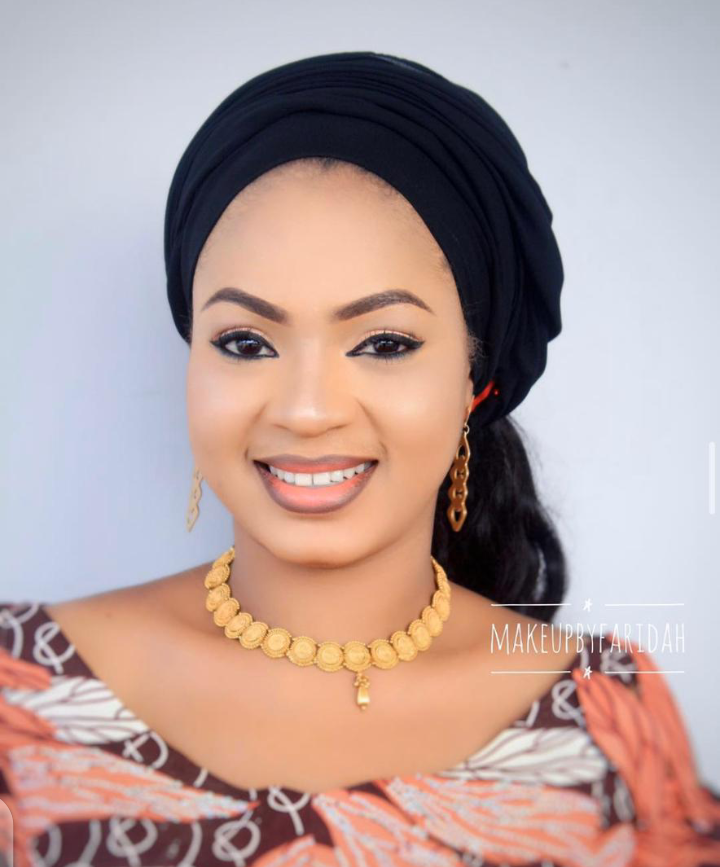 Occupation Kannywood Actress
Birthday: December 24th in Yola, Nigeria.
Maryam Abdullahi Bala Known as Maryam Ab Yola is a Nigerian film actress, she is one of the most beautiful young Actress and model from kannywood industry, she is well-known as maryam ab yola, or maryam nass.
Maryam Abdullahi Bala was born on 24th December in Adamawa state yola. she grew up alongside with her parents and she attended both Primary and Secondary Schools in Adamawa state yola capital, maryam has finished her secondary school in abuja after she relocated from yola adamawa state to Abuja capital of Nigeria.
Maryam Ab Yola is among the youngest beautiful actresses in the kannywood industry, she is very beautiful talented, kindness, adorable, cute young lady in hausa film industry, she is very Impressive and gentle, desirable and one of the most gorgeous and good looking actresses in the kannywood industry.
Maryam she is very talented, smart like others successful veterans actresses in the Kannywood industry, she is like acting right from her childhood and she got that chance when she is just 16/17 years old, Between 2011 to 2012 maryam was joint the kannywood industry, where she starred in her first film "Alkawari", and in 2012-13 she featured in her next movie which is "Nass" all alongside with veteran Actor/musician Adam A Zango.
Maryam and Adam A Zanzo delved into a deep relationship which is take them to the step of marriage, in 2013 she is married to a famous veteran Kannywood actor/musician Adam A Zango in abuja lubge, but the married is no long lasted due to some personal issues, after she breakup with her husband Adam A Zango, the young beautiful actress she is hidden for some moments and relax.
Later in 2018, the young beautiful actress returned to the Hausa films industry, where she started featuring in Hausa video songs, she featuring in some albums like best of salon waka, best of muje anfara and others, all alongside with musbahu a k a anfara, and inda dadi together with lilin baba, and also with garzali miko.
Maryam is also nominated in the some numbers of awards, she won young upcoming actress 2012, young promising actress 2011/2012 and she also won the best beautiful kannywood actress award 2020 from fresh hausa fulani 2020 and best actress in movie "hafeez" in 2019.