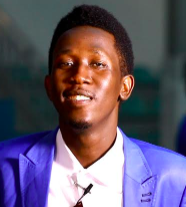 Occupation Editor, Producer, Graphics Specialist
Born Ali Muhammad Idris on 1st January 1992 (Age: 31)
Social/Shafukan Zamantakewa Facebook page: https://www.facebook.com/aliartwork65, Facebook profile: https://www.facebook.com/mushadariya.arewacomedians, YouTube, Snapchat
My name is Ali Muhammad Idris popularly known as Ali Artwork, was born on 1st January 1992, breed and brought up in Tarauni Local government area of Kano state, Nigeria. I attended Unguwa Uku special primary school, from 1999 to 2005. From there i got admission in to Government Junior Secondary School Unguwa Uku from 2005 to 2008. After junior secondary school, i luckily got admitted into Government Senior Secondary School Kundila (GSS KUNDILA) that was in 2008 to 2011. after which i got admissiom to Study Languages (English/Hausa) at Sa'adatu Rimi College of Education Kumbotso in kano state. it is an NCE awarding tertiary institution. After my first year, before i could proceed to my second year. I had financial issues, which made me drop out of school.
with no other option than to learn a trade, i engaged myself with many businesses such tailoring, graphics, editing, acting, comedy etc. I give thanks to Allah! with the amount of experience i have gathered, i can do any one of the crafts listed above perfectly. Though i went through many challenges, it was not as if life was rosy, especially when you are trying to survive a lot things will come your way.
My life started to change for good, when i went into movie editing, then acquired and learnt it from my boss Aminu Mu'azu aka Aminu Bacci. I have worked with a lot of Directors, Producer, and Actors, also with marketers such as Sani Rainbow, Ali Nuhu, Adam a. Zango, Aminu Saira, Abba Miko yakasai, Usman Mu'azu, Naziru Dan Hajiya and many others. In my track record i have edited the following movies Maja, Gwaska, Ga Fili Ga Mai Doki, Duniya Makaranta, Soyayya da Shakuwa, Bayan Rai, Raddi, Ina Mafita, Ashabul khafi, Birnin Masoya and many more, .
I was nominated in MTN kannywood award 2016 which was in Abuja as best editor in the movie Gwaska, luckily i was announced as the winner. I was also nominated for AMMA AWARD as best movie trailer editor 2016 in Kano State and i also bagged the award. I have a merit award from Arewa Creative Industry Kaduna State of Nigeria.
I have recorded so many success in my life and i thank God for that. MUSHA DARIYA AREWA COMEDIAN, is a comedy company i established because i do comedy as well. I'm a comedian i do stand up comedy, short clips comedy, and have a website where people can watch my comedy all over the world.