Table of Contents
Halima Yusuf Atete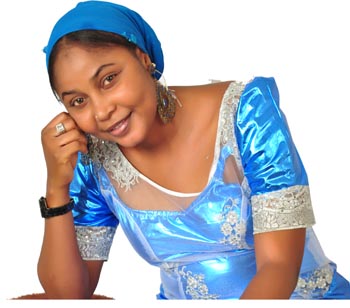 Occupation Actress
Born born on 26th November, 1988 (Age: 35 years old) in Maiduguri, Borno State, Nigeria
Married Sunday May 29th, 2016 1)
Halima Atete is a well-known face in the Hausa film industry. Often plays mischievous and jealousy-filled roles. An indigene of Borno State, Halima Ateteh joined Kannywood in early 2000 and has become an authority in the industry.

She attended Maiganari Primary School and then Yerwa Government Day Secondary School From there, she proceeded to Mohammed Goni College for Legal Studies where she obtained a national diploma in Shari'a and Civil Law. She joined Hausa Film Industry (Kannywood) in the year 2012 when she was featured in Asalina (My Origin) which she produced herself. She appeared in over 150 films like: Dakin Amarya, Wata Hudu, Hannu da Hannu, Maza Da Mata and more…

She has won a number of awards. She received the best upcoming actress award organized by City People Entertainment, Lagos in 2013. Nollywood Voxafrica recognized her as best actress 2016 in the UK. Arewa Music and Movies Award crowned me as best charismatic actress 2016.

She runs a foundation, Atete Foundation, which provides assistance to IDPs in Borno, Adamawa, and Gombe States.
Halima Atete's Videos
Filmography
Films
Links
Share this page