Table of Contents
Kenneth H. Gyang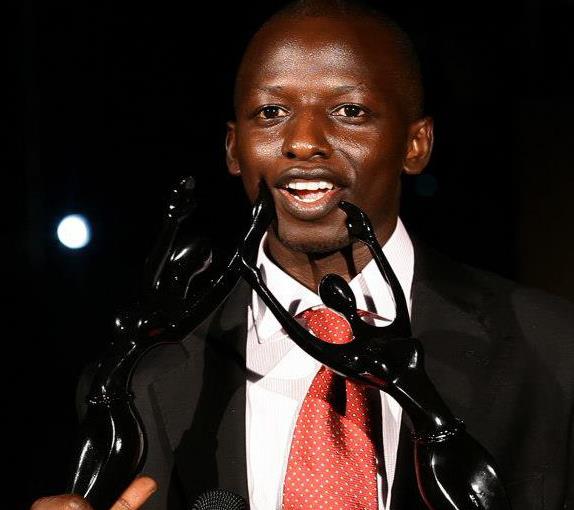 Born Kenneth H. Gyang from Jos, Nigeria
Occupation Director

Kenneth Gyang is a writer and director that has been working in film and television since 2006 having graduated from the National Film Institute in Jos. Notable projects in television included working as a director for the BBC's Wetin Dey and SoundCity's Finding Aisha, for which he won Screen Producer of the year at the Future Awards.
To date Kenneth has directed two feature films: the political love story Blood and Henna (2012) and Cinema Kpatakpata's debut Confusion Na Wa (2013), which received funding by the Rotterdam Film Festival's Hubert Bals Fund.
In 2010 he was listed by the popular Nigerian youth culture magazine, Y!, as one of 50 people under the age of 35 that will change Nigeria.
Here he is on a BBC Hausa interview (around the 6th minute) regarding the Africa Movie Academy Awards (AMAA 2013):

Filmography
Director
Links
Share this page