Table of Contents
AREWA24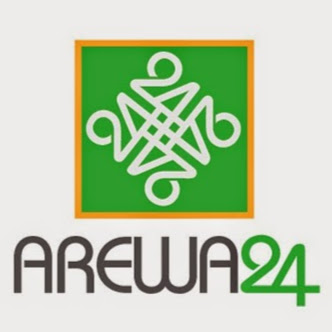 Launched June 2014
Owner Equal Access
Website arewa24.com
AREWA24 is a 24/7 Free-to-air, Hausa-language Satellite Television channel launched in Northern Nigeria on Nilesat. The project was started in 2013, sponsored by the United States Department of State with funding of about $5,900,000-$6,500,0001) and is run by Equal Access International, a 501(c)(3) international development and communications organization committed to changing the story for youth, women and men around the world.2). AREWA24 aims to produce TV content by Nigerians for Nigerians in Nigeria. This 24/7 entertainment and learning channel will celebrate the cultures, youth, families and diverse communities of northern Nigeria.

Some examples of programming include:

Youth drama and chat shows which develop life skills, give youth a voice, promote young Nigerians' pride in their culture, and encourage entrepreneurship, collaboration and mutual respect;

Entertainment and enrichment programs such as children's TV, women's lifestyles, sports, music and culture, and cooking, and;

Hausa films and other video productions, including documentaries.
The TV channel will also engage viewers through complementary, interactive media elements: a website with associated mobile phone applications, SMS text messaging, and social media to further expand the channel's reach, encourage cross promotion, and catalyze ongoing audience feedback and engagement.

Equal Access is excited about the promise of this channel and the platform it provides for programs that reflect the rich diversity of Nigerian life, culture and values. As the only full-scope Hausa language satellite TV channel locally produced by and for northern Nigerians, it will deliver entertaining and inspiring programming for youth, women and entire communities in a historically marginalized part of the country whose media sector has been slow to develop.
AREWA24 is already available to over 80 million Hausa speakers in Nigeria and West Africa through its Eutelsat satellite free-to-air broadcast, and on the Multichoice pay platforms as well as GOtv.3)
Click here for more information about the project or email information@equalaccess.org
About AREWA24 in Hausa
AREWA24 shine na farko a Arewa da yake yada shiye-shiryen sa a harshen Hausa wanda yake gabatar da rayuwar Arewacin Nigeria, al'adu, matasa, kasuwanci…

AREWA24 ita ce tasha ta farko a Arewacin Nigeria da take yada shirye-shiryen ta a harshen Hausa wacce take gabatar da rayuwar Arewacin Nigeria, al'adu, matasa, kasuwanci, da sauran nishadantarwa. An dauki mutum sama da hamsin aiki wadanda suke shirya komai a Nigeria tare da hadin gwiwar kwararrun masu aikin jarida irin su Dabo TV da Amara Studios, wannan tasha mai nishadantarwa tana nuni da yanayin rayuwa da kade kaden mutanen arewcin Nigeria.

Za a iya kallon AREWA24 a NILESAT 102, ZANGON 12226 ko a YouTube a http://www.youtube.com/user/Arewa24Channel.

Overview
Filmography
TV Shows Produced
Awards
Links