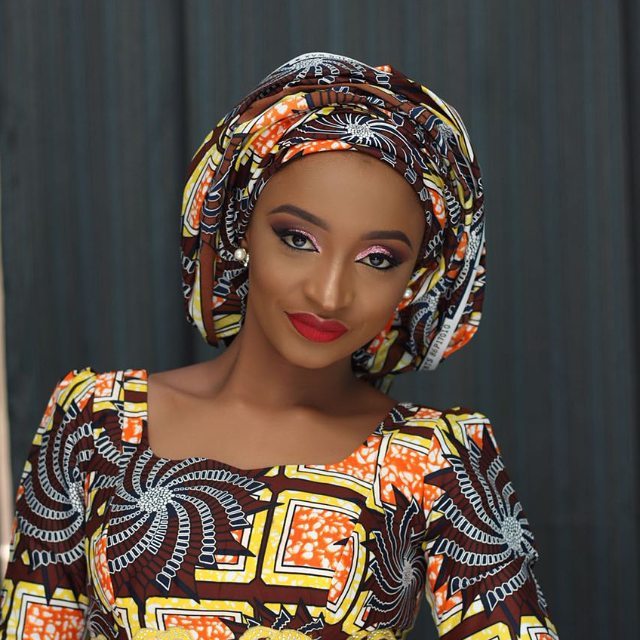 Born Rahama Ibrahim Sadau aka Rahma Pryanka from Kaduna State on December 7th, 1993 (Age: 27 years old)
Occupation Actress
Years active 2013-Present
YouTube | FB
Rahama Ibrahim Sadau is a Hausa actress born on the 7th of December 1993 in Kaduna, Nigeria. She won the Best Actress (Kannywood) award at the City People Award 2014. She is often referred to as "Priyanka". She has recently debuted to Nigeria's Nollywood Industry which she feels "has been amazing and has opened so many new doors for me." Won Best African Actress at the 19th African Film Awards by African Voice – Britain's No.1 African Newspaper. She studied Business Administration at Kaduna Polytechnic and joined the Hausa movie industry (Kannywood) in 2013.
Speaks Hindi fluently. Played a few minor roles before gaining fame from her appearance in "Gani ga Wane" alongside Ali Nuhu.
In addition to acting in films, Rahama participates in charity work and most recently visited an IDP camp in Wasa, Abuja, Nigeria that was organized by the charitable initiative Ray of Hope. She also participated in the 2015 Cancer day Walk organized by Medicaid. She is exploring possibilities to use her fame for a good cause hopes to pursue various causes such as girl education, women empowerment and women's rights. She is interested in women's issues, including safety and gender equality.
http://www.mtvshuga.com/cast/yasmin-mtv-shuga-naija/#v
Hailing from the Kaduna, in the North-West of Nigeria, Rahama Sadau is an actress, model, producer, and director. She was crowned as 2016's "Face of Kannywood" in recognition of her contribution to the region's growing film industry. She has become a household name in Nigeria, starring in films such as 'Gani Ga Wane' and 'Super Story'. Rahama will be bringing her talents to MTV Shuga's 6th season as she takes on the role of Yasmin.