Table of Contents
Ali Nuhu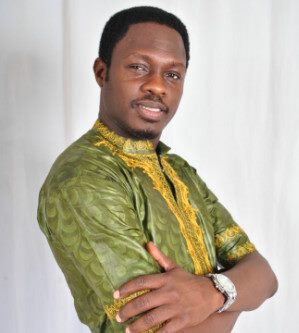 Born March 15, 1974 (Age: 49 years old) from Maiduguri, Borno, Nigeria
Occupation Actor
Years active 1999-present
Spouse Maimuna Garba Ja Abdulkadir1) (1 Son, 1 Daughter)
Ali Nuhu, the Nigerian actor, producer, director and television personality referred to in the media as the "King of Kannywood", has appeared in hundreds of Hausa language films and several English language films, and earned numerous accolades. Nuhu who has significant followers in Africa and the Nigerian diaspora worldwide in terms of audience size and income, has been described as one of the most successful film stars in Africa. Even with the continued controversies befalling his image in the north. The actor is set to be one of the best in (Nollywood) Kannywood. He has been seen in around some European countries this year shooting some blockbusters for Kannywood. —Juliana Etebom Kannywood Actors To Watchout For 2016 Mar 6, 2016
He is a rare mix of versatility, innovativeness and raw stage audacity. On account of his towering profile among his peers he is easily referred to as the King of Kannywood having featured in hundreds of Hausa language and English language movies. This has earned him numerous accolades than any other actor in Kannywood.
He is a trend-setter being the only actor to have successfully cut across the northern and southern axis of Nigeria doing what he was born to do: acting, producing and directing movies. He has a significant followership in Africa and among Nigerians worldwide. To his credit, he has featured in over 160 Hausa and 110 English movies. He is a multiple award winner, honoured both at home and abroad including the Afro Holywood Award in London. He is a graduate of the University of Jos, a Globacom Ambassador, Royco Ambassador, among others endorsements. Endowed with good look, a frame naturally suited for the big stage, he has remained a role model for teeming Nigerian youths espousing the value and virtue of hard work. He is the quintessential Nigerian man: cognitively gifted and innovative. He is a sought-after brand and fondly called the Emir of Kannywood or simply King Ali.2)
Biography
Ali Nuhu was born on the 15th of March 1974 in a Maiduguri town.
His father hails from Balanga town of Gombe State while his mother is from Bama town of Borno State. He spent the highest number of his years growing in Yakasai,No Man's land and Hausawa areas of Kano town. He started his primary School Education in RIGA SPECIAL PRIMARY SCHOOL, No Man's Land. He further went to Government Secondary Commercial School, Airport Road, Kano to attain his Junior Secondary School Certificate. He continued his education in Science Secondary Schoo,l Dawakin Tofa where he got his Senior Secondary School Leaving Cetificate. He got a Bsc in Geography from The University of Jos and did his National Youth Service Corp in Ibadan, Oyo State after which he ventured into acting fulltime.
Married to Maimuna Garba Ja Abdulkadir ( born Dec 28th, ????3) ) and blessed with two issues, Fatima and Ahmad… He became a trendsetter being the only one to have successfully cut across the Northern and Southern axis of Nigeria as an actor. Having over a 100 Hausa and 50 English movies to his credit and 15 awards to with at least 10 from a competative category. As a household name, he is presently one of the Ambassadors to Nigeria's leading Indigienous Telecom Network Companiey GLOBACOM NIGERIA.
He attended Riga Special Primary School, Government Commercial Secondary School and Science Secondary School in Kano State where he obtained his primary certificate, junior secondary certificate and senior secondary certificate respectively. He obtained a degree in Geography from the University of Jos.

He is married with 3 children. Celebrated his 9th wedding anniversary and 38th birthday Thursday, March 15, 2012.4)

Founder of his own movie production outfit FKD Production based in Kano, Nigeria.

LEADERSHIP Awards - Artiste Of The Year 2014


Interviews

Interview with Abbas Sadiq a shirin Gani da Ido (with English subtitles)

AREWA24 interview with Aminu Shariff

Filmography
Kannywood Films
Nollywood Films
Commercials
| Film | Year | Role | Notes |
| --- | --- | --- | --- |
| GLO | 2010 | GLO Ambassador | |
Director
Awards and nominations
Links
Snapchat: alinuhuofficial

9)
Share this page